Microsoft Internet Mail
Comes with Internet Explorer



This first screen is just the introduction to Microsoft Internet Mail. Click on the "Next" button.

---



The first dialog box is asking for the name you wish other people to see on the internet. You can use any name you wish in that box.
The second dialog box is looking for YOUR login name. This would be the name you use to log into our system. Unless you have your own domain with us, your email address should have @bluemoon.net after your login name at all times.
---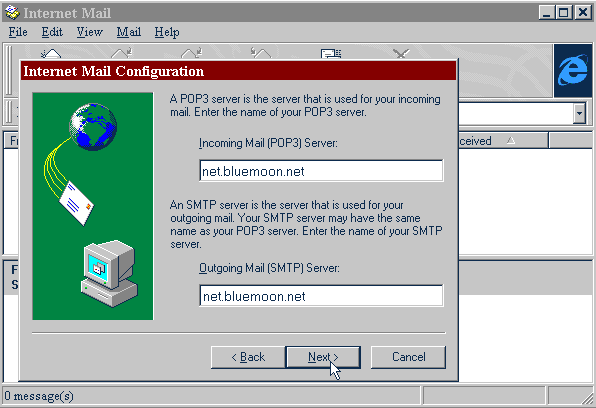 This box is looking for the name of the mail server. Put in "net.bluemoon.net" as show above for BOTH "Incoming Mail (POP3) Server" AND "Outgoing Mail (SMTP) Server".
---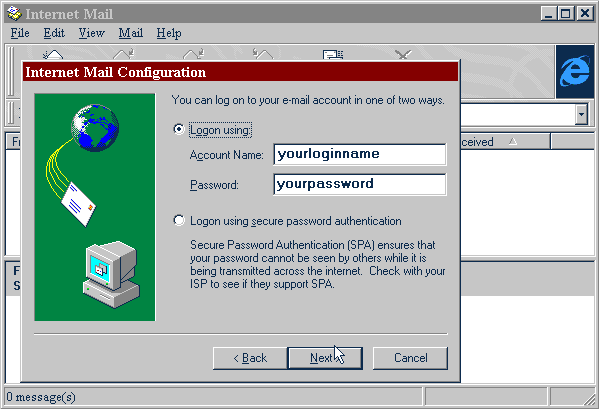 Put a dot in the circle marked "Logon Using:"

In the "Account Name" once again, type YOUR login name. The name you use to log on to our internet service.

Put your password in. This is the same password you use to log on to our internet service. You only have ONE password on the Blue Moon. When you put your password in, the letters will show up as *******. This is a security feature and is here for your own protection.
---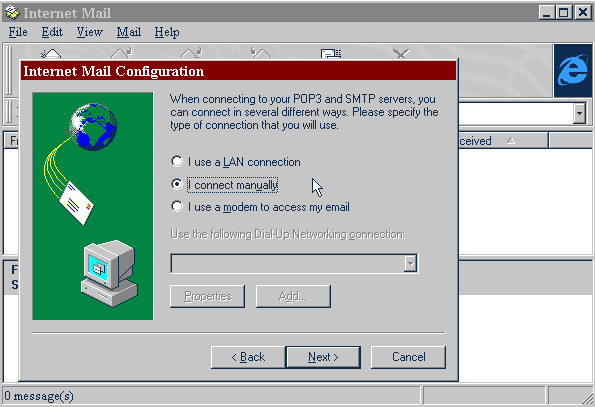 You want to put the dot next to "I connect manually". If you wish to connect using Internet Email, put a dot next to the "I use a modem to access my email" then choose your Blue Moon connection.
---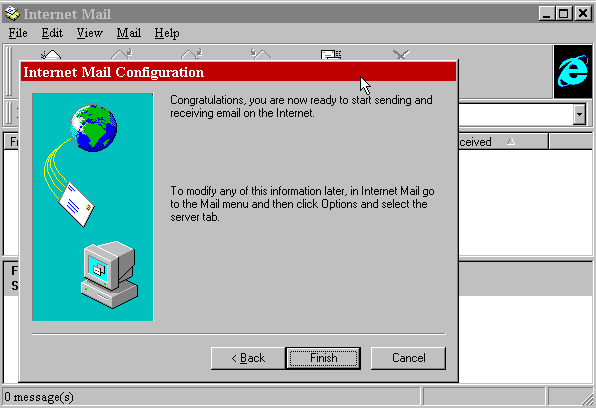 You are now finished and ready to read your mail. Click on "Finish".
---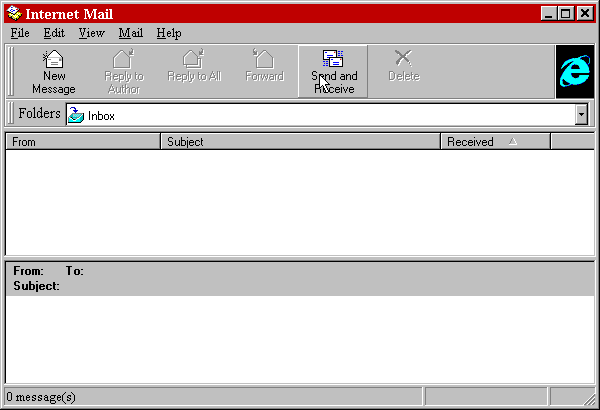 On the menu bar, you see a "Send and Receive" icon. Click that icon to check your mail or to send email.
---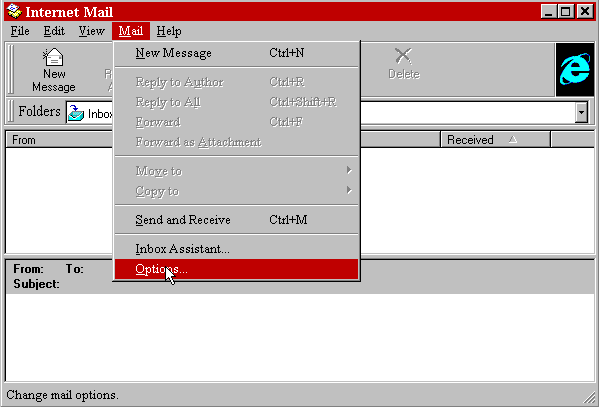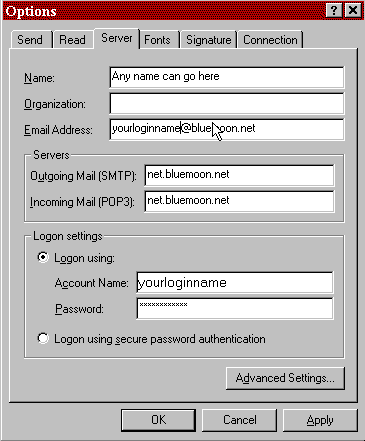 If your email is not working properly, go to "Mail" on your menu bar and down to options. A dialog box will pop up. Go to the foldertab named "Server" and double check your preferences. Your server preferences should be as shown above except for the loginname and password. Once again, it would be the login name and password you use on our server.
---